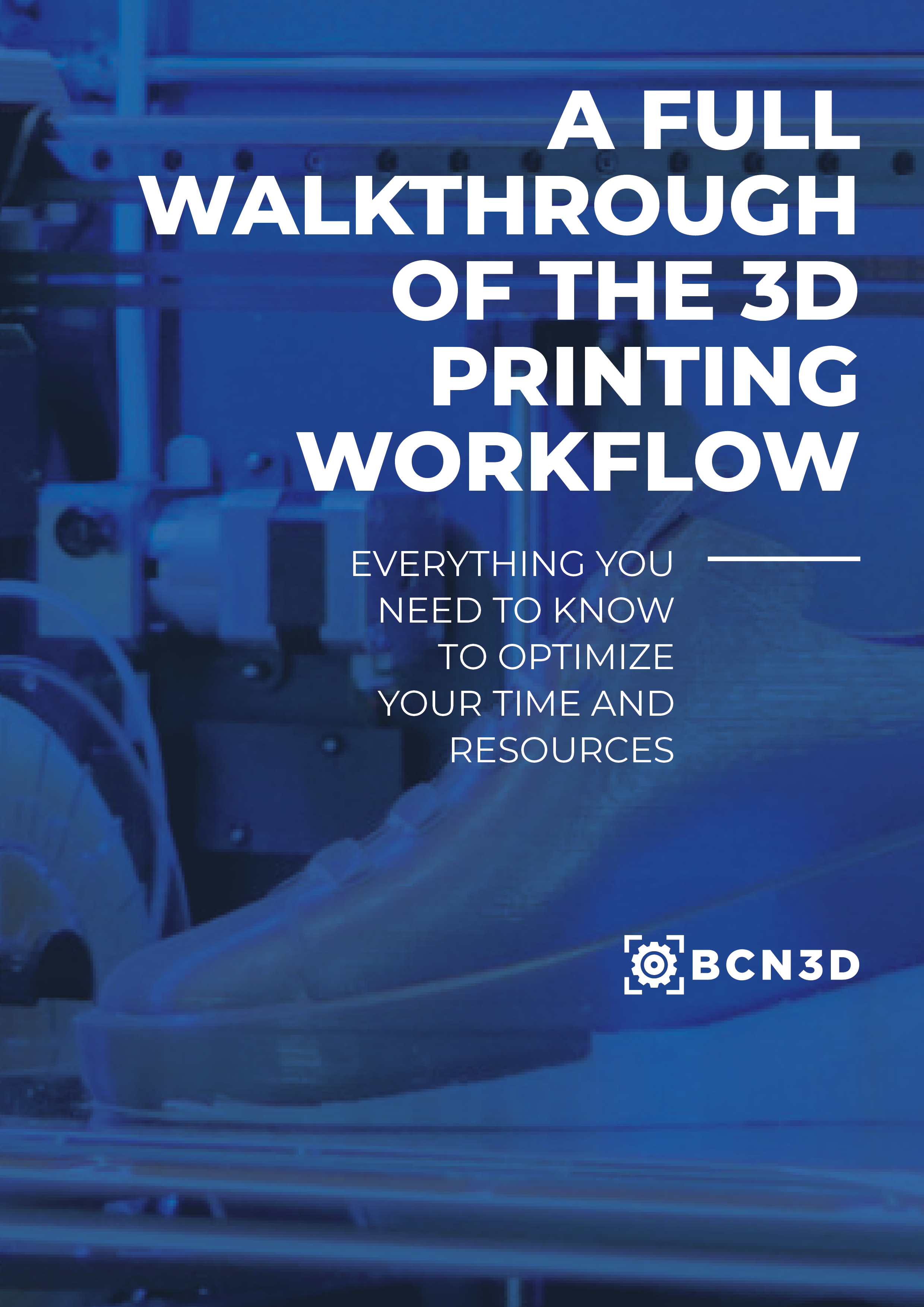 Free Whitepaper
3D printing workflow
Download it freely by filling out this form:
From your idea to the fabrication
Understanding the 3D Printing workflow will make a difference. Let us walk you through the complete manufacturing process and you will learn step by step how to fabricate your ideas.

Having an overview of the manufacturing process will help your planning to be as effective as possible. You will see how each step is designed to optimize resources and get the best results.
Your step by step
In this whitepaper we will go over each step of the 3D printing workflow, including:
Modeling or obtaining a pre-made model
Generating an STL file
Slicing
Printing
Post-Processing
Download our free whitepaper and find out everything you need to know to optimize your time and resources →