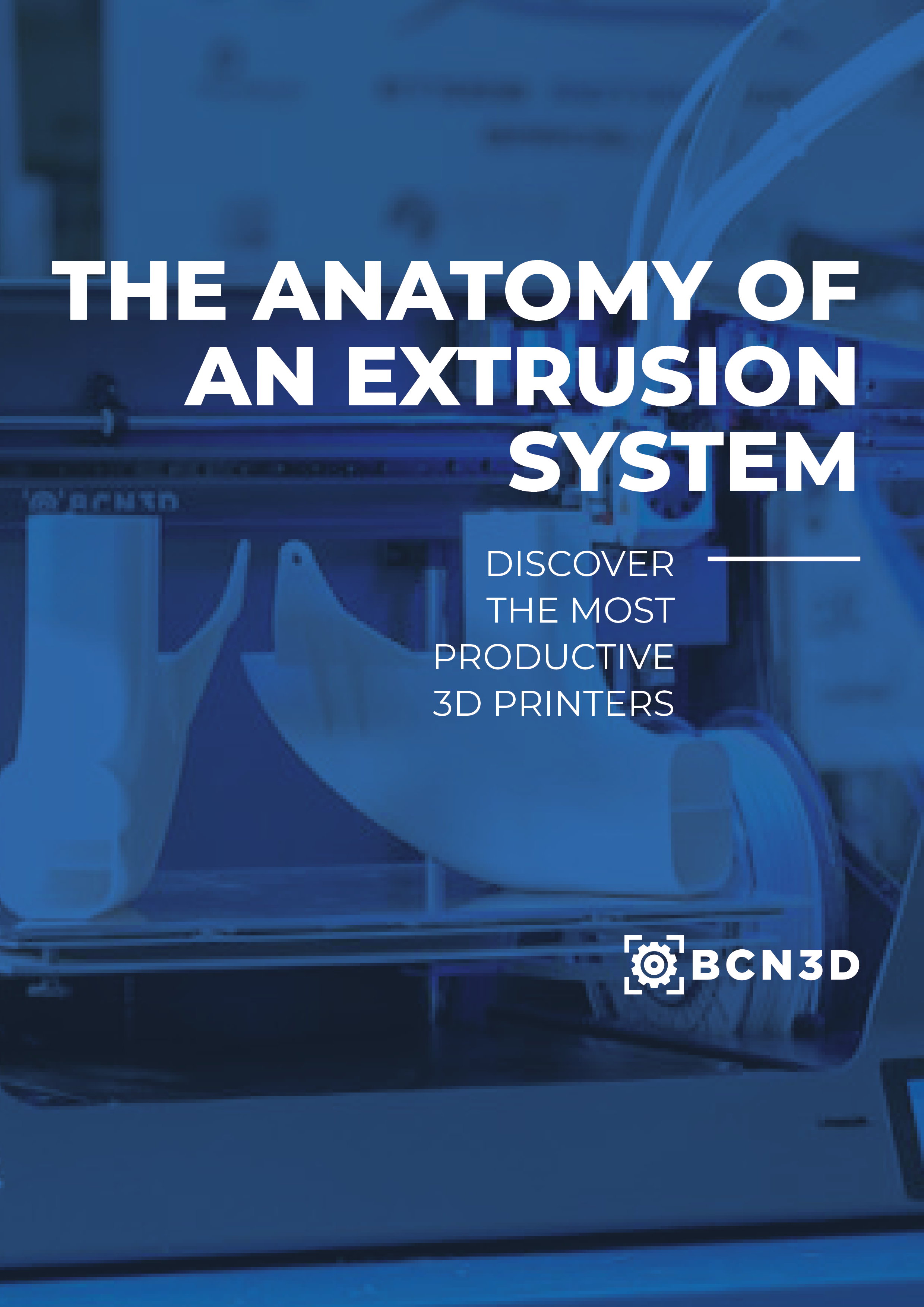 Free Whitepaper
Anatomy of Sigma & Sigma R19 extrusion system
Download it freely by filling out this form:
Brand new extrusion system
In BCN3D we have incorporated the new extrusion system in our printers Sigma R19 and Sigmax R19.
This is composed by top-grade industry-leading components: BondtechTM Extruders, BCN3D Hotends by e3DTM and Filament Runout Sensors.
What is the guide about?
The aim of this whitepaper is to explain how the extruding system works and how it can facilitate your work in your company
In this whitepaper, you will learn:
What makes the new generation of BCN3D printers unique.
The main hotend differences.
The characteristics of Bondtech Extruders.
How the filament Runout Sensor works.
Download our free whitepaper to discover more about the most productive 3D printers →