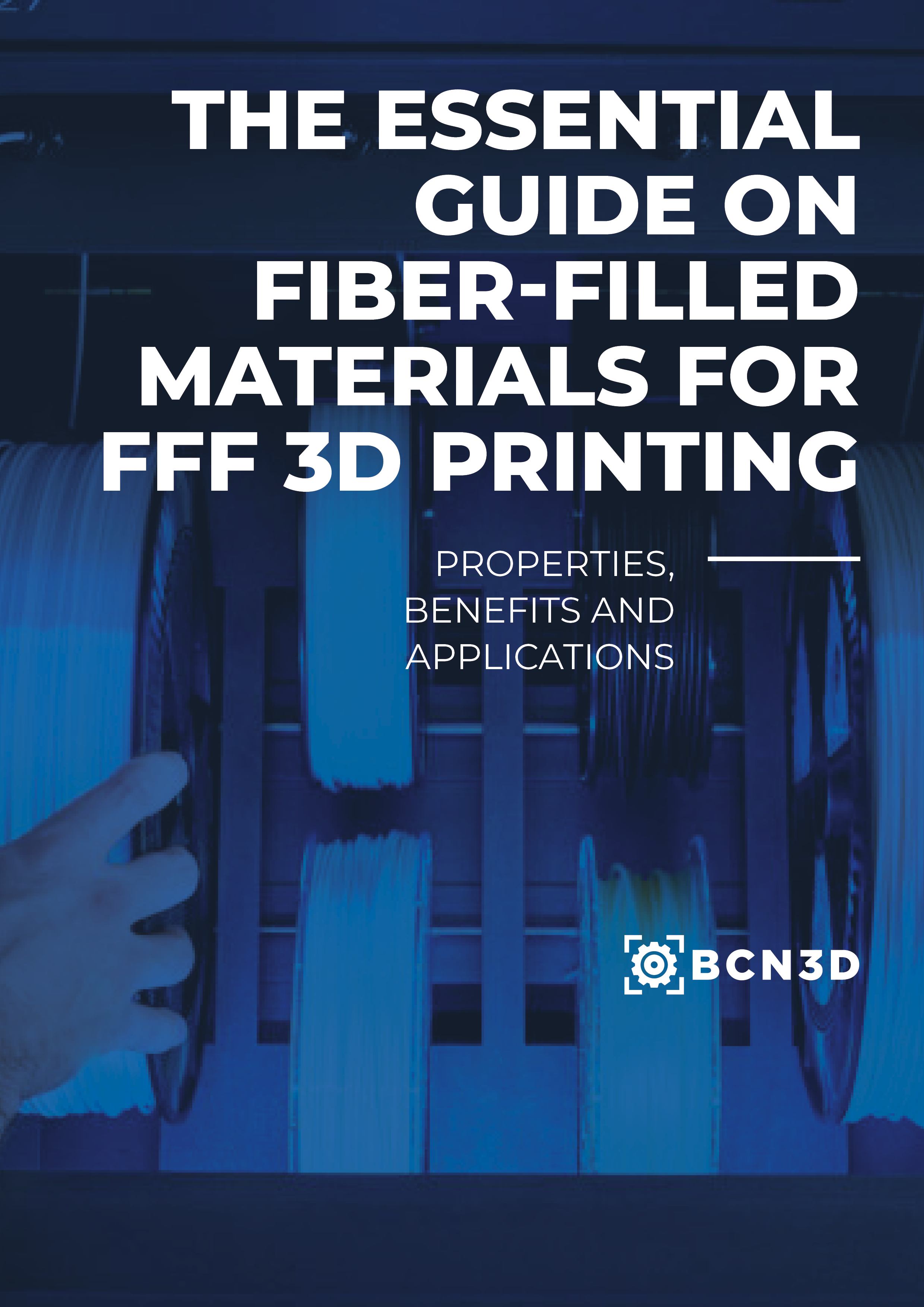 Free Whitepaper
Fiber-filled materials for FFF 3D printing
Download it freely by filling out this form:
Fiber filled materials, now more accessible
With the consolidation of the FFF technology, filaments with a high level of additives and fillers have started to be accessible for 3D printing.
These materials count on improved mechanical properties and higher thermal resistance, which makes them ideal for engineering projects of all types.
What to expect from this guide?
In this whitepaper, you will learn:
Why glass and carbon fibers are added to polymers
Fiber's impact on strength and stiffness
The benefits of this material in the 3D printing process
Different applications of fiber-filled materials
Download our free whitepaper to learn about the different properties of fiber-filled filaments and their benefits →